Handmade Cork Coin Purse with Lip Balm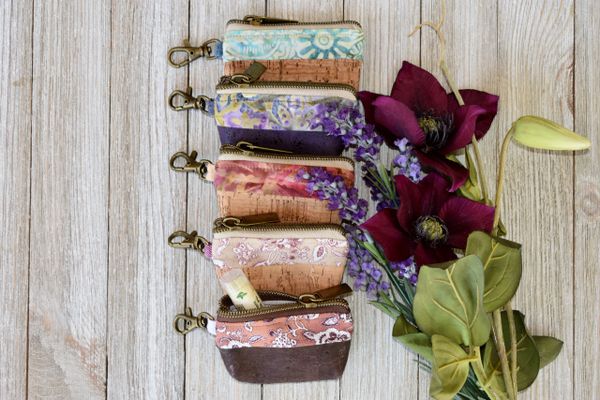 These fashionable cork coin purses are handmade by Fiddlin' Stitches, our 17-year-old daughters. They feature an antique bronze zipper and clasp, and a beautiful material that compliments the cork leather. They are perfect for attaching to your key chain when you need a place to put those small coins that always seem to lose their place or your Aravah lip balm and they a perfect gift! Color choices are from top to bottom.
Lip Balm choices are from top to bottom

Coin purse dimensions are approximately 2.5" x 3.5". Due to the handmade uniqueness, slight variations in size and color may occur.