Crocheted Baby Ruffle Dress with Headband and Shoes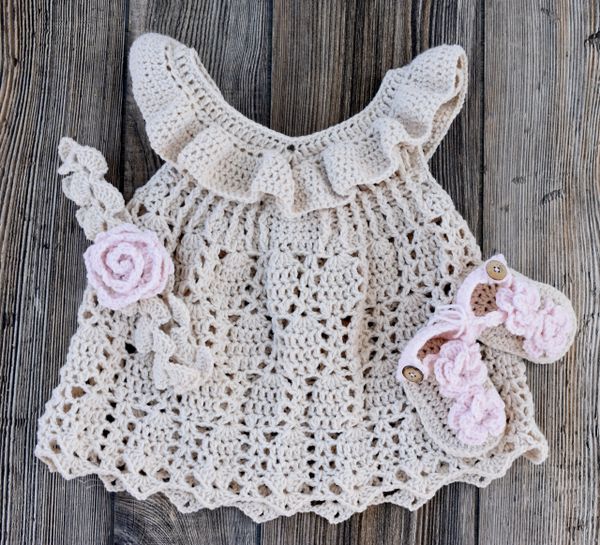 Adorn your little one in this elegant dress that includes a rose flower headband and flowery flip flops. It is perfect for a warm summer day, or even a temperate afternoon in autumn, when paired with a light sweater and tights. Made with love by Tulip and Rose Boutique, our 18-year-old daughters' business.
Yarn is 50% nylon and 50% acrylic.