Handmade Boho Baby Rag Quilt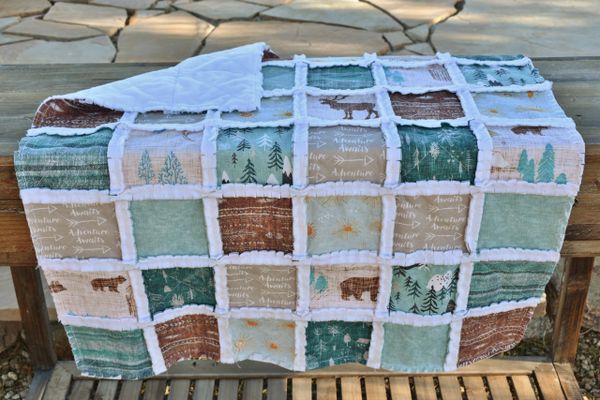 These adorable baby rag quilts are cut and pieced together by Tulip and Rose Boutique. The gorgeous, quilted front is made from 100% cotton and backed with a silky-soft and cozy Minky fleece. They are perfect for a gift, and any baby who gets one will love taking naps!
Dimensions: 36" x 36" Lil' Mountain Girl and 31" x 36" for the others
Care: wash with cold on a delicate cycle. Air dry or machine dry on low temperature for 10-15 minutes.