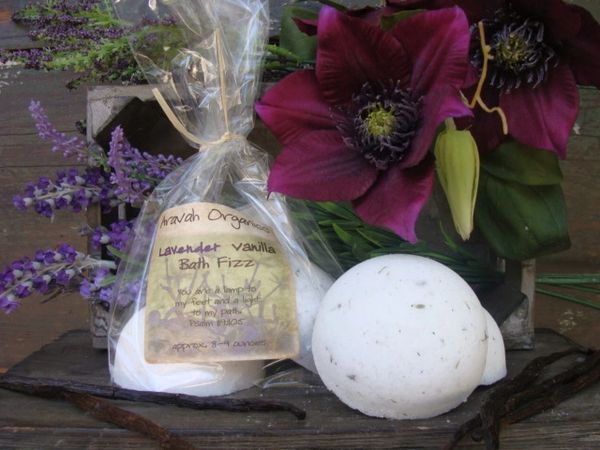 Pamper yourself once-in-a-while and enjoy a fizzy in your tub. Just drop it into a hot bath and watch it fizz and dissolve- releasing a beautiful fragrance. The oils will give your skin an incredibly soft and silky feeling.  The magnesium in the Epsom salt
will leave your muscles relaxed and renewed. They also make great gifts! There are 2 bath fizzies in a bag, weighing approximately 8 oz. Use them together or save
one to have another spa experience.
Ingredients: Premium grade Epsom salt, baking soda, citric acid (derived from 100% anhydrous citric acid from sugar cane), *naturally sourced borax, organic virgin coconut oil, organic glycerin, essential and/or organic fragrance oils.
We use naturally-sourced and cosmetic-grade borax (sodium borate) that does not contain surfactants and detergents, which are commonly found in commercial borax products.
**This product is very fragile and sometimes does not hold up well through the shipping process.  They still work just the same, even if they have broken apart.